IT that works for you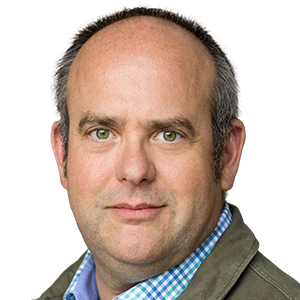 Started in 2005, Affinity Technology is a complete technology solution provider. We are 100% committed to making sure business owners have the most reliable and professional IT service in Atlanta. Our team of talented IT professionals can solve your IT nightmares once and for all.
Here's why so many businesses depend on Affinity Technology for complete IT services and support:
We Have Deep Expertise In How Small And Mid-Sized Medical Practices Operate. Just like a medical doctor, we SPECIALIZE in IT services for small and mid-sized medical practices in the Atlanta area. Many other genericIT firms may have a few medical clients, but medical IT support is ALL we do, which means we bring deep experience and knowledge of your software systems, operations and HIPAA compliance requirements to solve problems most other IT firms can't solve or don't know how to solve.
We Eliminate Every Single IT Problem You Have To Give You Back Your Day. Our medical clients see a 99% reduction in EMR problems and other IT-related issues within a month after becoming clients of ours. From slowness and workflow problems to inability to input notes and save patient records, we solve them ALL. As a BUSY medical practice, you don't have time to deal with these issues and the backflowof work they create. You make one call to us and consider it DONE.
We Typically Lower IT Costs By 5% To 19% For Our Medical Practice Clients. Most of the medical practices we work with have tight budgets; that iswhy we take a sharp pencil to solutions we recommend. We can show you how to stop WASTING money on IT and get more bang for your buck to avoid escalating IT costs.
We Sit On YOUR Side Of The Table With Vendors And EMR Systems. From phone systems to Compliance-as-a-Service, we provide a FULL range of IT-related solutions to ensure everything works together as it should, giving you ONE point of contact for all IT issues. You will NEVER get caught in the middle of a finger-pointing game where one vendor blames another vendor for the problems arising. WE OWN IT 100% and will take over problem resolution with your EMR system, phones, Internet,or anything else IT-related, giving you back hours of precious time.
We Guarantee A 5-Minute Response Time OnEmergency Tickets. If you have an IT emergency that is preventing you from working, we guarantee to have a qualified tech working to resolve it within 5 minutes or less. For all other non-urgent problems, we guarantee a 60-minute-or-less response time. If we fail to meet that standard, that month's IT support is free.
Our custom service packages deliver what you need and want without overstepping the boundaries of your budget. From cloud services to data backup, Affinity Technology is here to team up with you and your company for expert support.