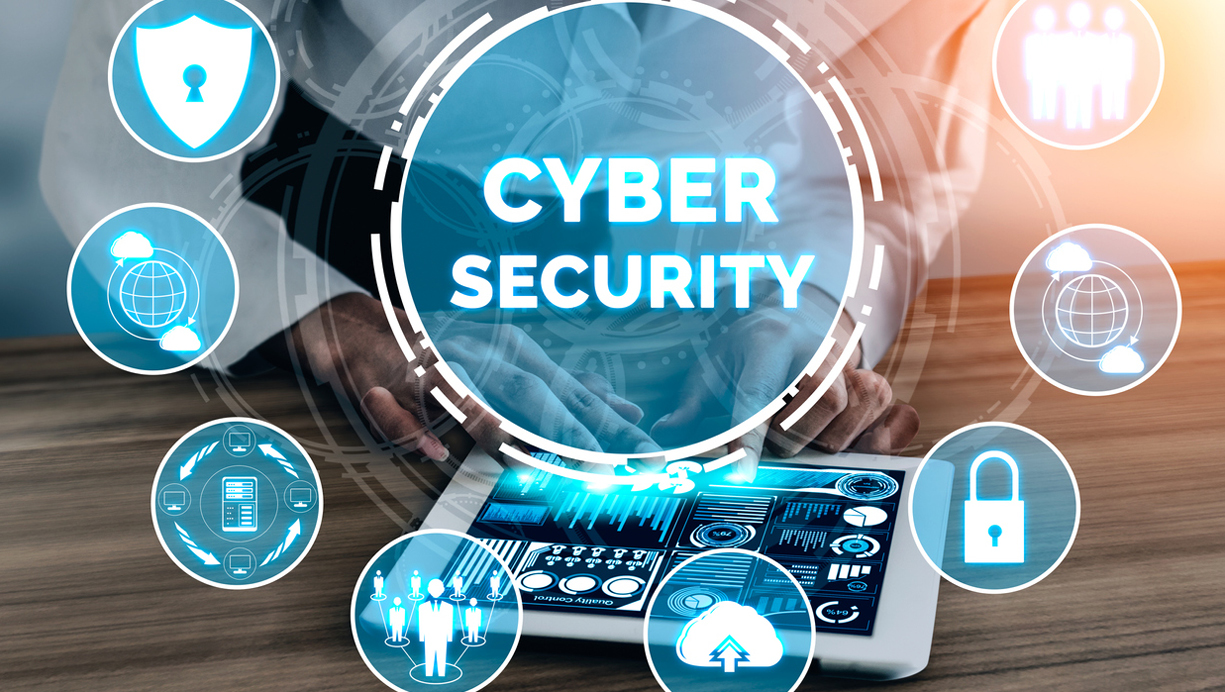 Ransomware is the most present threat in cybersecurity this year. Obviously, MSPs or Managed Service Providers still concern the large population of the business sector. According to a study, 43% of SMBs Lack Any Type of Cybersecurity Defense Plans. In addition, 93 percent of data breaches are financially motivated. As a result, many of these business owners end up closing their establishments and have filed for bankruptcy.
Are you the type of business owner who still doesn't give importance to cybersecurity? Indeed, you can't consider yourself lucky this year. Cybersecurity has been a great challenge to all businesses and organizations regardless of size and wealth for quite some time. Without a doubt, the most present threat facing cybersecurity this year is Ransomware. It has always been and will always be. So when are you going to trust a Managed Service Provider?
What Is Ransomware?
"Ransomware is an ever-evolving form of malware designed to encrypt files on a device, rendering any files and the systems that rely on them unusable. Malicious actors then demand ransom in exchange for decryption. Ransomware actors often target and threaten to sell or leak exfiltrated data or authentication information if the ransom is not paid."

According to the U.S. Government's Cybersecurity and Infrastructure Assurance Agency (CISA)
Let's have a simple review about ransomware and how it gets into your system. The attackers are clever enough to find a way to take something of yours. Consequently, they will demand payment for its return. Thus, encrypting ransomware, the most common type, takes away access to your important documents by replacing them with encrypted copies.
Another type of ransomware prohibits all use of your computer or mobile device. However, this screen locker ransomware is easier to defeat and doesn't pose the same threat level as encrypting ransomware. Perhaps the most dangerous example is malware that encrypts your entire hard drive, leaving the device and computer unusable. Fortunately, this last type is uncommon.
How do you get it?
If you're being attacked by ransomware, It can't be detected right away. It doesn't show the usual signs that you've got malware. It works in the background, eyeing to complete its adverse goal before you notice its existence. Once they succeed, the real problem starts. You will then be given instructions on how to retrieve your data. Moreover, perpetrators will demand payment, and Bitcoin is the most famous option. The poor victim will receive an instruction to purchase gift cards or prepaid debit cards and supply the card number.
To understand it further and be warned directly by an expert with more than 20 years in the IT industry, feel free to talk to us at your most convenient time. I mean, as soon as possible before you get hit by any cyberattacks.
Ransomware in 2022
With the pandemic amplifying this year, Ransomware will intensify as well. As a result, Covid 19 will continue to be a medium of different cyberattacks this year. According to the Sophos 2022 Threat Report, there is no way that Ransomware will slow down this year. Undoubtedly, It has claimed the title as the primary threat to all businesses and organizations worldwide.
Kronos, Colonial Pipeline, and JBS. Kaseya is a few of 2021's high-profile victims of threat groups include DarkSide, REvil, and BlackMatter. Around the globe, cybercriminals are exploiting security weaknesses and holding the data not only of the companies and governments but also, healthcare organizations hostage, most often resulting in paying vast amounts of money. Clearly, we are talking here tens of millions of dollars in payment.
With this in mind, what can we expect from ransomware operators in 2022?
| | |
| --- | --- |
| RANSOMWARE-AS-A-SERVICE WILL CONTINUE TO CLIMB | Considering the lucrative nature of RaaS and the difficulty of tracking down and prosecuting operators, it should come as no surprise that many security experts believe this business model will continue to flourish in 2022. |
| INCREASED ATTACK RISK | An emerging trend documented by CrowdStrike is multiple attacks leveraged against organizations once they have been successfully compromised. |
| PAY TO STAY AWAY? | Another potential method of extortion we may see next year is that of companies paying operators not to attack them. Joseph Carson, Chief Security Scientist at ThycoticCentrify, suggests that while RaaS is already in full swing, "ransomware could even evolve further into a subscription model in which you pay the criminal gangs not to target you." |
Written by Charlie Osborne, Contributor, ZDNet
Ransomware Predictions
Predictions are among the most anticipated articles to the readers regardless of industries or cause. Furthermore, reading them from cybersecurity experts, CEO's and global companies executives will give us hints of what Ransomware looks like this year. Heres some;
A.
"Ransomware will continue to be the largest security issue in 2022. APT actors are the next major threat, and that is because they are not as financially motivated. These types of attacks are more multifaceted than Ransomware, as it's not just about financial protection but also about IP and data protection. Supply chain attacks are the third major concern given the advanced techniques that are now being deployed to easily deliver these types of attacks. They no longer rely on phishing. Attackers can infiltrate the entire supply chain without having to go through the front door. The security problem isn't going to go away. As long as there's money at the end of it, whether it is someone stealing IP or money, they will always find a way to get it."
Money is the motivator in ransomware attacks, says Mike Campfield, vice president of global security programs at ExtraHop
B.
"Ransomware will continue to rampage, and payments made to criminals by organizations and insurers to decrypt data will continue to rise with it. This pattern will start to raise serious questions as criminal gangs become wealthier, professionalize and use their ill-gotten gains to fund faster weaponization of exploits and buy zero-days off the shelf to gain entry for their next round of ransomware. Due to this lucrative feedback loop, we will hear more stories of criminal ransomware groups with VPs of product and organizational structures mirroring those of legitimate organizations. All these developments will lead to public debate on paying extortionists."

Ransomware will become the top tactic used in software supply chain attacks and third-party data breaches, says Brad Hibbert, chief operating officer and chief strategy officer at Prevalent
C.
"Ransomware defenses must get a badly needed refresh. Ransomware 3.0 is here, characterized by double extortion, where cybercriminals not only encrypt files but also leak information online that can drastically impact everything from the company's image, profits, and stock price. There's no longer a one-size-fits-all approach to defending against these attacks. With over 300 variants, stopping ransomware requires a multi-faceted approach. One that starts with protecting Active Directory and privileged credentials. In 2022, organizations will be unable to keep up with understanding how each group operates and instead, will need to improve their visibility to exposures and add detection measures that are based on technique. Setting up traps, misdirections and speed bump lures along the way will also serve as strong deterrents to keep an attacker from being successful." 

Ransomware defenses need a refresh, says Carolyn Crandall, chief security advocate at Attivo Networks
D.
"Historically, organizations have been reluctant to report when they've had a breach because it's been seen as bad press and bad for business. This has led to a huge knowledge gap about attacks. However, as reporting becomes normalized (and/or required), and companies start talking more openly about how they approached a particular breach, other organizations will benefit deeply from their experience in combating these attacks. As organizations and governments realize the need to share information about security incidents, we'll see it become the norm in 2022. As a result, we'll begin to chip away at the ransomware business model and limit its impact."

Ransomware regulations will lead to greater information sharing, says James Nelson, vice president of information science at Illumio
Ransomware Defense Strategies
Cyberattacks are evolving together with a global health crisis. This year, Multi-Prong Assaults Require a Multi-Layered Strategy is a must to consider. Especially, this technique will provide crucial insights into how we (MSPs) can protect our camp, and our customers, against ransomware with a layered approach to cybersecurity.
| | |
| --- | --- |
| Predict future attacks before they happen | Threat intelligence is one way to learn more about cybersecurity gangs and their real-world attacker tactics, techniques, and procedures (TTPs). Vulnerability management that encompasses regular scanning. Pinpoints security gaps before cybercriminals exploit them – providing much-needed time to resolve without attackers lurking. |
| Prevent unknown threats | Ransomware prevention may seem like wishful thinking: cybersecurity preparedness and a multi-layered approach overcome merely reacting to breaches instead of predicting and preventing threats. Endpoint protection and mobile security are two ways to stop attacks in real-time before they execute and cause harm. |
| Detect threats before harm is done | First, Identify threats in your customer's infrastructure immediately before ransomware damage occurs. Also, speed up detection with single-pane-of-glass visibility backed by cybersecurity experts who augment your team. |
| Respond rapidly to remediate fully | An integrated platform with comprehensive visibility provides additional threat context to get your customers back to business faster with complete recovery. |
Authored by Paula Rhea, CISSP, product marketing manager, Netsurion
How can we prevent a ransomware attack?
There are several ways an organization can prevent catastrophic cyberattacks, contact us now to learn more about the following listed below.
| | |
| --- | --- |
| Offline Backups | Staff Awareness |
| Spam Filter | Configure Desktop Extensions |
| Block Executables | Block Malicious JavaScript Files |
| Restrict Use of Elevated Privilege | Promptly Patch Software |
| Zero Trust | Prioritize Assets and Evaluate Traffic |
| Microsegmentation | Adaptive Monitoring and Tagging |
| Utilize a CASB (cloud access security broker) | Rapid Response Testing |
| Sandbox Testing | Update Anti-Ransomware Software |
| Update Email Gateway | Block Ads |
| Bring-Your-Own-Device (BYOD) Restrictions | Forensic Analysis |
Paying The Ransom
In some cases, it may seem like the only option to prevent a company from going out of business is paying the ramson. And after all, 99% of all ransomware payments result in the needed decryption key and recovery of all data.
It's a decision that can only be made by organizations on a case-by-case basis, but take this as a warning:
Paying criminals emboldens their actions, making future attacks more likely.
There is no guarantee paying the ransom will lead to all (or indeed any) files decrypted, and a return to normalcy.
The restoration can also cause headaches with slow decryption tools or a partial restoration that recovers damaged data.
Conclusion
2021 is indeed a year of cybersecurity. Who would forget the biggest ransomware attacks including big companies and even a cybersecurity company itself?
It is absolutely correct that one can never permanently "win" the battle against malicious attacks, but it is possible to be losing the fight. Last year is definitely felt like a year in which the attackers had the upper hand.
The rise in cyberattacks has also made SMBs suffer the most. The misconceptions and lack of knowledge is major factor for many downfalls. A lesson with expensive price and an experience that cost people job and lives. We are still in a serious battle of Covid 19, and perpetrators are making this a doorway to play with vulnerabilities.
"The domain of cyberspace is shaped not by a binary between war and peace but by a spectrum between those two poles—and most cyberattacks fall somewhere in that murky space,"

former deputy director of national intelligence Sue Gordon and former Pentagon chief of staff Eric Rosenbach wrote in a Foreign Affairs piece.