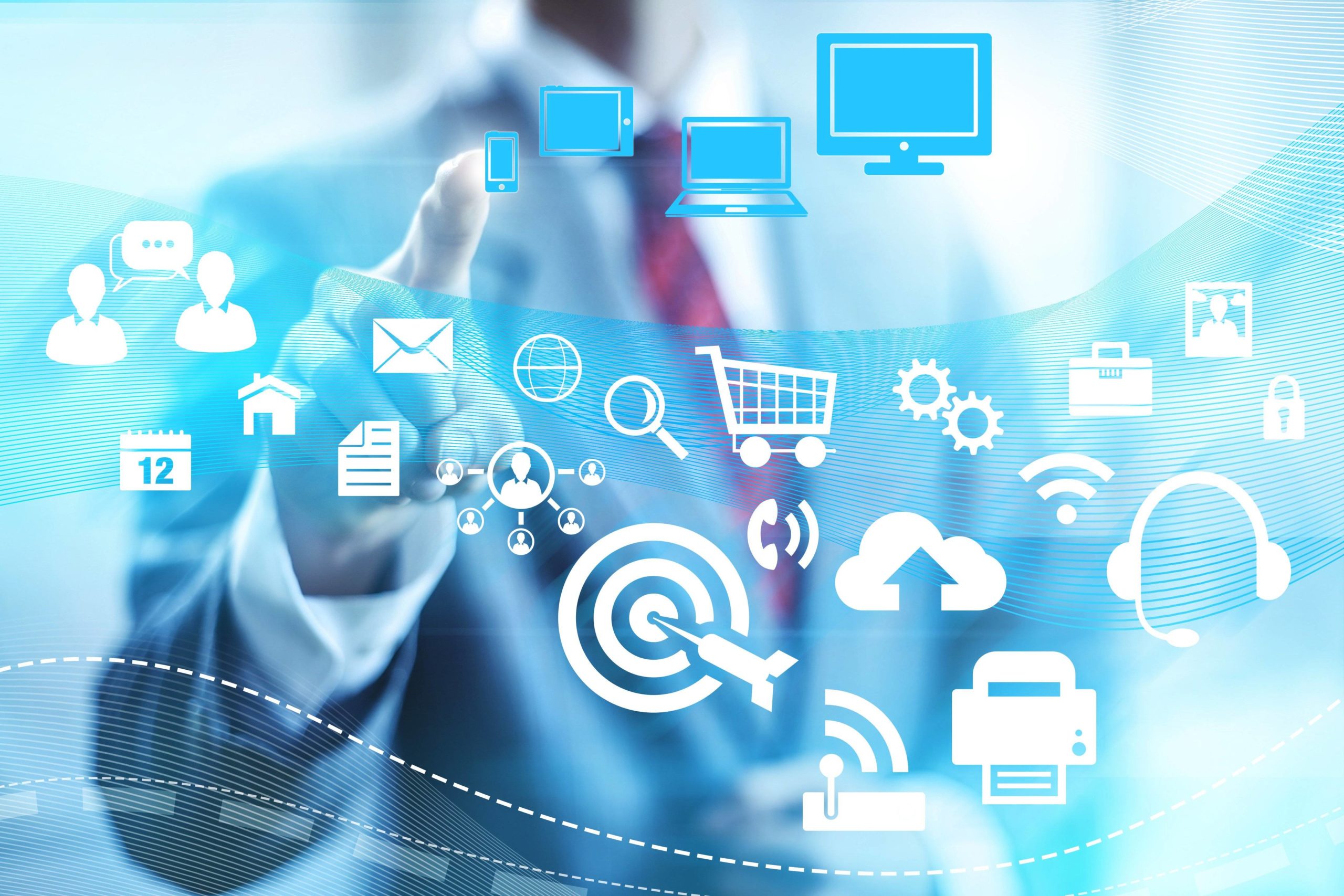 Want to learn more about Managed IT services? How about Managed IT Services Provider? If yes, then please keep reading.
MSP allows businesses to delegate their IT operations to an IT support company specializing in handling IT-related services. In addition, IT support companies like Affinity Technology Inc., known as managed service providers (MSPs), are responsible for the whole or portions of a business's IT systems, as agreed upon in a Service Level Agreement (SLA).
Furthermore, the client will procure the IT equipment, and depending on the SLA, MSPs may provide comprehensive monitoring, issue resolution and reporting, and more.
What is Managed Services?
The term refers to the practice of outsourcing business administration and management responsibilities to a third party. However, you will notice that the definition is not specific to IT. Managed services can describe anything from supply and management to marketing plans to call center operations.
Furthermore, a managed service provider usually provides a pay-per-usage pricing model, with customers being charged based on the services offered.
What A managed services can do to your business?
First, it provides more capability to your company end-users. Second, it allows in-house IT to focus on more strategic IT programs, and, finally, it frees your team to focus on your business's core competencies.
The MSP Industry
The Managed Services market has a reported value of USD 152.05 billion in 2020 and will reach USD 274.20 billion by 2026, registering a CAGR of 11.2% during the forecast period (2021-2026).
On the other hand, the demand for cloud-based solutions has grown significantly since the pandemic started. Therefore, one of the critical factors is the remote working models used by the enterprises. However, many industries such as retail, manufacturing, BFSI, and others experienced a crucial collapse in their revenues in 2020.
The Market Overview
The growing support of organizations on IT infrastructure for driving the productivity of their business is anticipated. Also, to drive the market's growth over the forecast period. Benefits associated with implementing managed services, such as considerable reduction in IT operational costs. As a result, there is a significant improvement in organizational efficiency. Also, bode well for growth.
Businesses and government organizations worldwide are moving from test environments to place more work-critical workloads. Especially the compute instances into the cloud. Further, owing to the rapidly increasing adoption of IoT, cloud, and big data analytics across multiple organizations as a major part of their digital transformation strategy.
The managed services for cloud, IoT platforms, containers, DevOps, and Big Data, hold potentials for managed service providers during the forecast period. Additionally, according to Cisco, 46% of network devices are likely to be machine-to-machine or IoT by 2020, vulnerable to attacks.
A successful deployment of managed services will help reduce IT cost by 25-45%. As a result, it increases operational efficiency by 45-65%.
Additionally, organizations have been actively amending their strategies to get the maximum benefit out of managed services. For instance, in the past years, organizations have been increasingly focusing on reducing costs by cutting down suppliers and reducing the payment size. As a result, the demand for bundled services has gained immense traction over discrete offerings.
Cloud to command a significant market share. Without a doubt, it even grows faster due to the cost and operational benefits. For instance, according to the study by NTT Ltd, over half of the respondents (52%) mentioned that the cloud would have the most transformational impact on their organization's business operations.
Affinity Technology Inc. is a managed IT service provider that gives Newnan, Ga and nearby places the quality of service they all deserve. The following are our expertise:
Set A.
| | |
| --- | --- |
| Cloud Computing | It is subscription-based, allowing you to pay for only what you use without ever having to worry about buying and maintaining servers. |
| Help Desk Support | When you call our 24×7 Support Line, your call is answered live within 30 seconds by one of our friendly service coordinators. Also, someone who can get you connected quickly to an engineer to help you with your technology issue. |
| IT Consulting | Affinity Technology delivers IT consulting. Along with this, you as a client can get the most out of your technology investment while receiving a customized plan to match your business objectives. |
| IT Projects | Achieve your goals and exceed expectations by utilizing our IT expertise and business acumen to efficiently design and deploy a technology plan. |
| Network Design | As your business grows and changes, your infrastructure, network, systems, and security must grow and flex also. Besides, our consultants can help you design, optimize and enhance your network to set you up for success. |
Set B.
| | |
| --- | --- |
| Back and Recovery | All departments should be involved in developing a plan. Apart from this, everyone's critical needs are identified and addressed. Moreover, critical needs include information and equipment required to continue operations should a department be destroyed or become inaccessible. |
| Managed Security | Our network solutions help stop intrusions and threats by first scanning for vulnerabilities. Second, filtering network and web traffic. Third, identifying system changes using encrypted systems. Finally, responding to alert systems of possible attacks. |
| Network Assessment | A network assessment is a detailed report and analysis of your company's existing IT infrastructure, management, security, processes, and performance. Obviously, the purpose of the evaluation is to identify opportunities for improvement. Additionally, It provides a comprehensive view of and current state of your existing network. |
| VoIP Phone Systems | Voice over Internet Protocol, or VoIP, is an internet-based phone system instead of a landline. Moreover, It relies on old copper-wire technologies that have been around for a hundred years. |
Fees for MSPs
MSPs usually price their services on a subscription basis. Moreover, it is based on the services selected. In addition, the pricing is traditionally scoped on the number of devices. Furthermore, pricing aligned to packages across various categories.
Some provide customer support onsite when required. On the other hand, essential services often start with a monitoring service, which identifies potential issues you resolve on your own. Besides, service providers at the other end of the spectrum offer comprehensive managed services covering everything from alerts to problem resolution.
The Benefits of Managed IT Services
Through outsourcing, SMBs can enjoy the benefits of receiving IT support.
1.Significantly reduced cost in comparison to creating a comparable team in-house.
2. Additonally, MSPs can also offer a wealth of experience from managing multiple client accounts that in-house teams would not collectively have.
3. Additionally, by using an MSP organizations are able to forecast their monthly, quarterly, and yearly expenditure on IT, and are freed from having to focus on this area of operational readiness. As a result, it allows SMBs to focus on growing their business without worrying about day-to-day IT issues or requirements.
4. Another benefit to is a greater opportunity for security expertise and successfully enacted security policies. MSPs work with standards such as PCI compliance day in, day out, and should be able to steer your organization within the parameters and regulations it needs to adhere to.
5. More incredible opportunity for security expertise and successfully enacted security policies.
6. MSPs can lessen risk in this way while assuring that the experts in charge of your IT operations are always up to date on the latest information, technologies, and processes that will keep your infrastructure working efficiently and successfully into the future.
The Importance of Managed IT Services to Your Business
| | |
| --- | --- |
| Cost | Without working with Affinity Technology Inc., you potentially would have to pay for some rather expensive issues that can be prevented in the first place. Besides, having Managed IT Services will keep your wallet full while keeping you relaxed. |
| Infrastructure | Affinity Technology Inc. can help your business create an infrastructure plan that decreases technological disruptions and downtime. Clearly, it will contribute to better productivity amongst your employees. |
| Convenience | When technical issues arise, we are here to resolve the problems for you. This way, you won't have to dedicate any member of your staff to fixing such issues. |
| Support | Affinity help desk system is here for you and your business 24/7. It means that an entire, reliable team of experts is here to help your business at any given time. In addition, we monitor your servers and networks and can find issues accurately. |
| Strategy | By working with us, you will gain all of the advantages of having an IT executive without hiring a new employee. Besides, having managed services is an excellent strategy and helps prepare you for the worst while stopping the worst from happening. |
Finding the Perfect Managed Service Provider
Finding the perfect partner for your Managed IT Services can be a little challenging. Apart from that, it is quite an immense trust to invest when you are new in the market and just starting with your business. However, you can find a skilled managed service provider to partner with by looking toward the thought leaders in the industry. The professionals that share their industry knowledge and expertise online give you an idea of their service quality and approach. In other words, experiences matter. As a result, the reputation they built with their client over a lengthy period is one significant factor you need to consider.
Nevertheless, you can narrow down your options by looking at the websites and blogs of the top companies on your list. Although you can check that their services match your company's needs, speaking to someone directly about that is more appropriate.
At AffinityTechnology Inc., we dedicate our service to helping businesses like yours achieve organizational success. Besides, we have 20 years of experience to guide you as you embrace a digital transformation for your business. Are you ready for that? Let's get started.